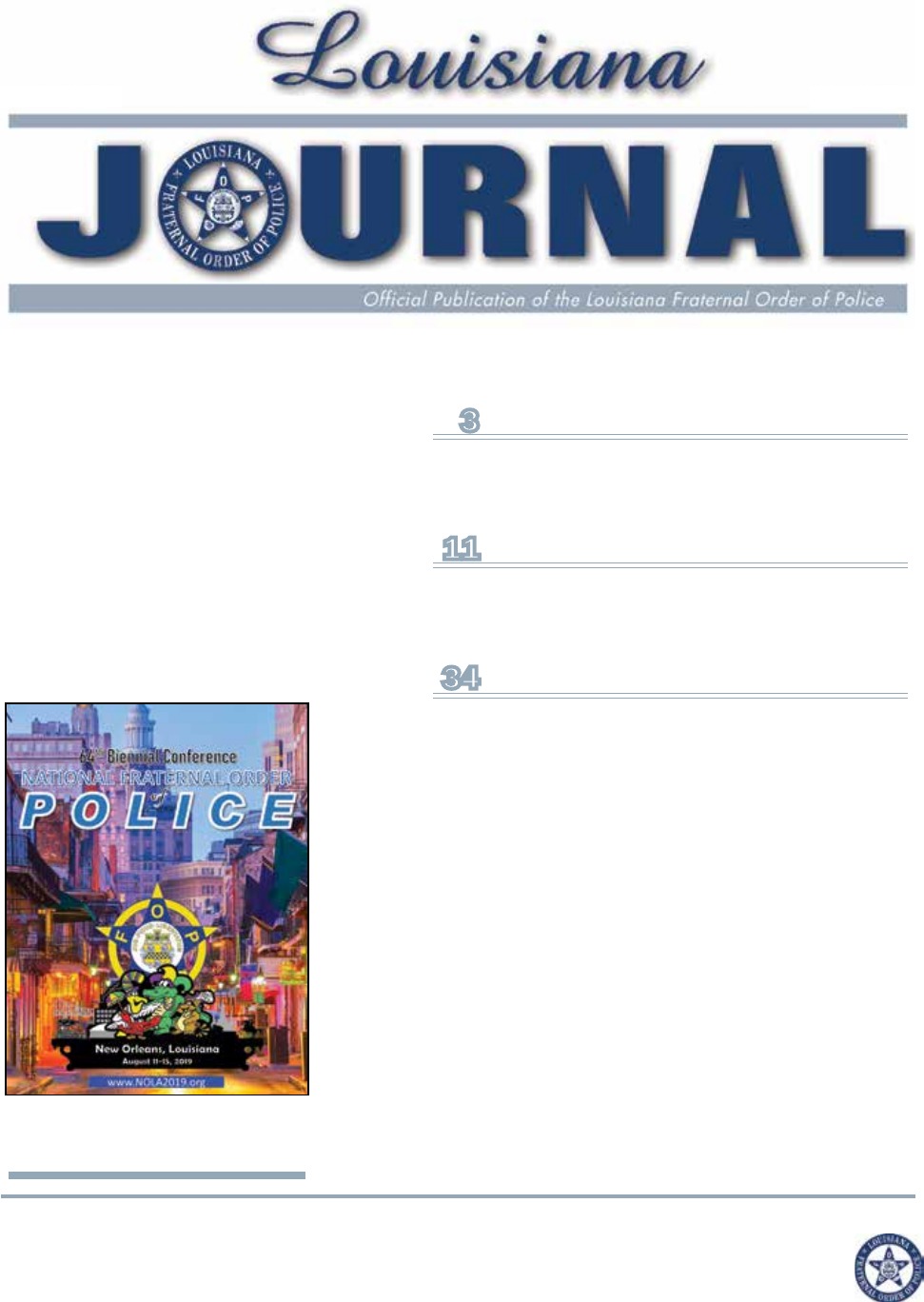 NATIONAL FOP CONFERENCE BOOKLET • 1
Find us online at
www.louisianafop.com
The Louisina FOP Journal is the official medium of expression for the Louisiana Fraternal Order of Police and is published by Public Safety
Services, LLC. Editorial contributions will be handled with reasonable care; however, the publisher assumes no responsibility for the safety
of artwork, photographs, or manuscripts. Copyright © 2018. Public Safety Services, LLC. All rights reserved.
On the Cover
Messages LA State Chapter Board
It's an honor to welcome you to Louisiana
Events
Read about the fun we have planned for you
Transportation
Getting around New Orleans
We can't wait to celebrate our ne city with you!
3
11
34